Lovelys,
Do you write a blog? If so, I would encourage you to take part in this AWESOME blogger link-up.
Yes, blog angels!
It can have its ups and downs, but you an also meet some amazing people along the way!
As previously announced, the blogger who I was an "angel" to was Angie from Womanhood with Purpose!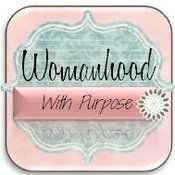 Although we had a bit of trouble connecting during the last few weeks of this challenge, I am super excited to be button swapping with her. Basically, we'll continue to work together and I'll get to know her even more...and promote her blog through the whole month of November too!
She is such a sweetie and has tons of wisdom and advice on marriage and life.
Next, at the halfway point I got to find out who my angel was! Becky from For This Season! She had done a great job because I hadn't figured out that she was my blog angel, but as soon as I got her email I was like, "Oh, she has been the one leaving all those sweet comments!"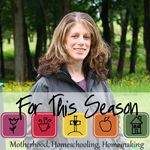 Becky and I immediately connected. She offered up advice where I asked for it and was constantly available (even though she was like 38 weeks pregnant). She is like a super mom! I am blessed to learn from her blogging experience and her crocheting experience. She is also button swapping with me for November and I am looking forward to getting to chat with her a bit more after she gets done with her maternity "leave".
Yep, she had an ADORABLE little baby boy! <3
For me, this blog angels session was a big success! I will not be participating in the December one because I will simply by too busy. =( But I look forward to participating again next year!
Be blessed.
<3