Earlier this week, I got an email for the lovely Laura @ Girl in Flight
She was letting me know that she had awarded me the Liebster Blog Award!  How sweet!  I was so excited and honored! =)
The Liebster Blog Award was started as a way recognize small bloggers (200 followers or less).  I am so grateful and excited to be a part of this.  So check out the rules below!
1. Choose five up and coming blogs to give the Liebster award to. Blogs must have less than 200 followers.
2. Show your thanks to the blogger who gave you the award by linking back to them.
3. Post the award on your blog.
4. List the bloggers you gave the award to with links to their sites. Leave a comment on their blogs to let them know they've received the award.
5. Share five random facts about yourself!
Sarah @ Light from the Shadows (So sweet and down to earth)
Brooke @ Covered in Grace (Seriously my favorite blogger ever)
L @ All Glorious Within (She has a beautiful heart and express her thoughts so well)
Kailie @ The Breit Side (She is beautiful and her posts are all fun to read)
Dionne @ Raw Christain (Her thoughts are...well...raw and beautiful)
Now Five Random Facts:
1.  I loved (i mean LOVED) to write poetry when I was younger.  I still do occasionally...
2.  My favorite color is pink!

3.  Before following all you awesome fashion bloggers, I had to ask my mom and/or sisters for fashion advice any time I wore something more complicated than jeans and a t-shirt. (ya..I know...)

4.  I played basketball in high school.  I wasn't good in games because I got so nervous...but I loved it!

5.  I was home schooled until 11th grade.  I loved it!

NOW...go check out all those FANTASTIC bloggers I mentioned and don't forget Laura!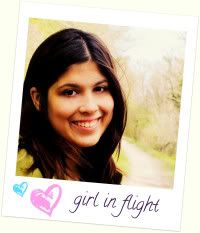 <3
On a random side note...
I'm linking up for the Meet & Tweet on Our Reflection Blog!  =)  Go check it out.