Today I am featuring another one of my AWESOME swappers!
Hello! My name is Mindy & I blog over at

My Life As Mindy

. I started my blog as a way to keep my creative juices flowing! I never really had a set plan for it, but trusted that it would take it's course. I have seen a lot of growth in the past few months and I am excited about the road that I am being lead on. It is turning into a lifestyle blog~ where I talk about recipes, crafts, and my life in general. I hope to have a few DIY projects in the works! I hope you swing on by & say Hi! 
Once again, head over and say hi.  You'll love her blog. And she's super sweet if you ever get a chance to email or button swap with her!
Are you interested in sponsoring or swapping with Blessing to be a Blessing for June?
Click here for more info and let me know asap!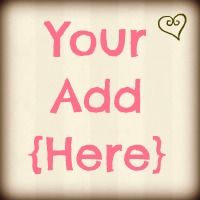 I need to start getting your info so we can be rolling by June 1st. =)